Outokumpu mine area (Keretti-Mökkivaara) historical drill holes relogging and assaying
FinnCobalt (aka Vulcan Hautalampi OyI) is pleased to report that the company has completed relogging and reassaying of historical drill holes of the Outokumpu (Keretti) mine area. The recently reclogged drill holes have been drilled by Outokumpu during the period of 1930-1970. The target of the historical drilling has been the high grade copper ore lying underneath of the Hautalampi Co-Ni-Cu-deposit and disseminated Co-Ni-Cu-mineralizations in the area have received little attention.
The drill holes are located in the Blue Sky exploration target area of the Hautalampi deposit. The historical drill holes have been drilled to the area between Raivionmäki and Keretti hoisting tower (sections 33 -79, total length of the area 1880meters), ie North- East from the Hautalampi Co-Ni-Cu-deposit (sections 78 -103, length 1040 meters), see figure 1 below.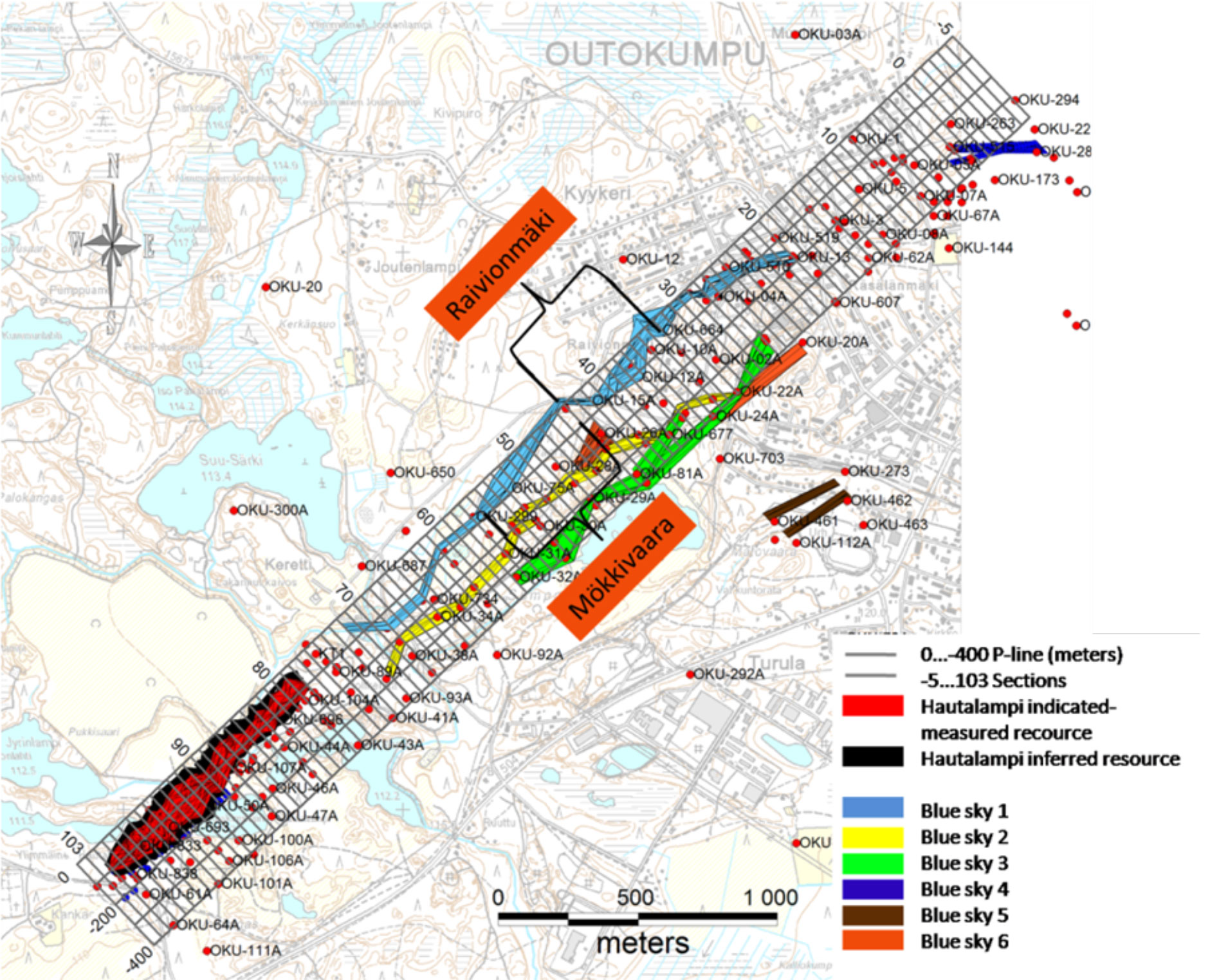 Relogging of historical drill holes was commenced in spring 2018 and completed in September 2018. Reassaying was completed recently and all results of the campaign have now been received.
Totally 40 drill holes were relogged and reassayed. Total length of the now relogged historical drilling is 7098,5 meters. Totally 433 new assays were done.
Relogging was done at the GTK Loppi depot, which is a national drill core archive in Finland. Sample preparation was done by ALS Laboratories, Outokumpu, Finland and assaying by ALS Laboratories, Ireland. Standard logging and reporting methodology was utilized excluding RQD and Q'-reporting, as the drill cores had been partially splitted mechanically earlier.
The results have been presented in the table below.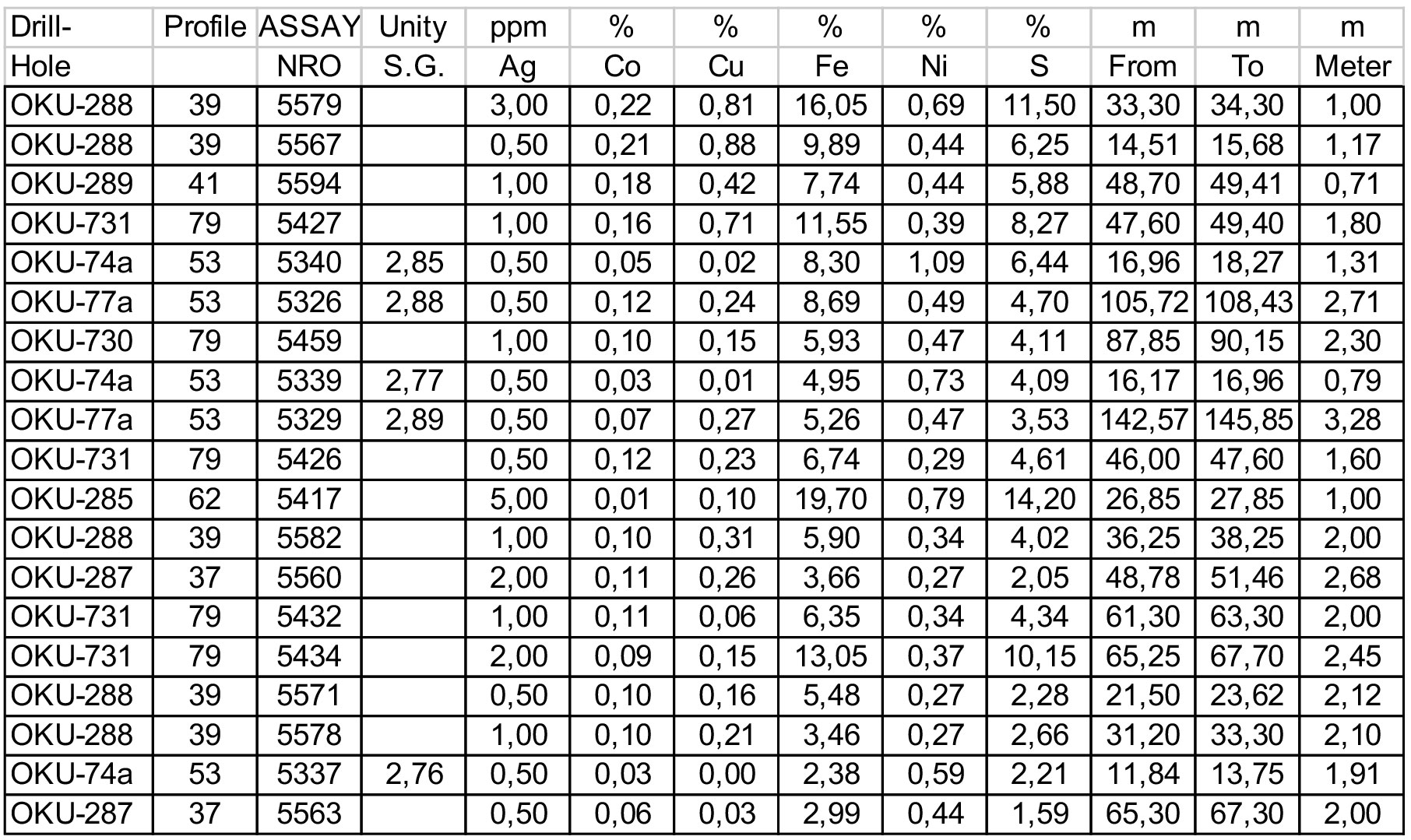 The aim of the relogging and reassaying campaign was to understand how comprehensively historical drill holes were reported and assayed regarding Hautalampi type Co-Ni-Cu mineralization.
Results indicate (like Parkkinen 1985 has observed) that there exists three mineralized zones in the Blue-Sky exploration area: 1) Raivionmäki mineralization, 2) Mökkivaara mineralization 3) Hautalampi NE extension. All of these three separate mineralizations have their own, separate  quartz schist – host rock.
Results of the relogging and reassaying campaign will be utilized when planning an exploration program to the Blue-Sky exploration target area. The company is aiming to drill some 5 000-10 000 meters additional exploration drill holes to the area and is currently seeking financing for this drilling.
Outokumpu 11th January 2019
Vesa-Jussi Penttilä
CEO
FinnCobalt