Diamond core drilling at Hautalampi-deposit, Finland for Metallurgical sampling
Finncobalt  (aka Vulcan Hautalampi Oy) is pleased to report that is has completed a core drilling program  for metallurgical sampling at its 100% owned Hautalampi cobalt-nickel-copper brownfield development project. Drilling has been partially financed by the technology development loan received from the Finnish Technology Development fund TEKES (now Business Finland).
Core drilling was contracted to NorthDrill Oy, Rovaniemi, Finland. Sample preparation was done ALS Laboratories, Outokumpu and assaying by  ALS Laboratories, Ireland. All samples were subject to a standard QA/QC-control program relevant for the purpose.
Drilling was commenced in December 2017 and was completed in February 2018. Total drilling meterage was 1033 meters  and the results are presented in the attached table below.  Casing tubes were left to the holes and holes remain open for later geophysical studies if needed. Drill cores were reported according industry standard procedure including rock types, structures, mineralogy, RQD and Q' values.
The whole core was sampled to acquire enough sample material for the metallurgical test work. The total acquired sample weight for the flotation test work is some 1100 kgs.  The flotation metallurgical test work will be done by GTK Mintec in Outokumpu town and leaching test work by Outotec Oyj, Pori, Finland metallurgical research laboratory.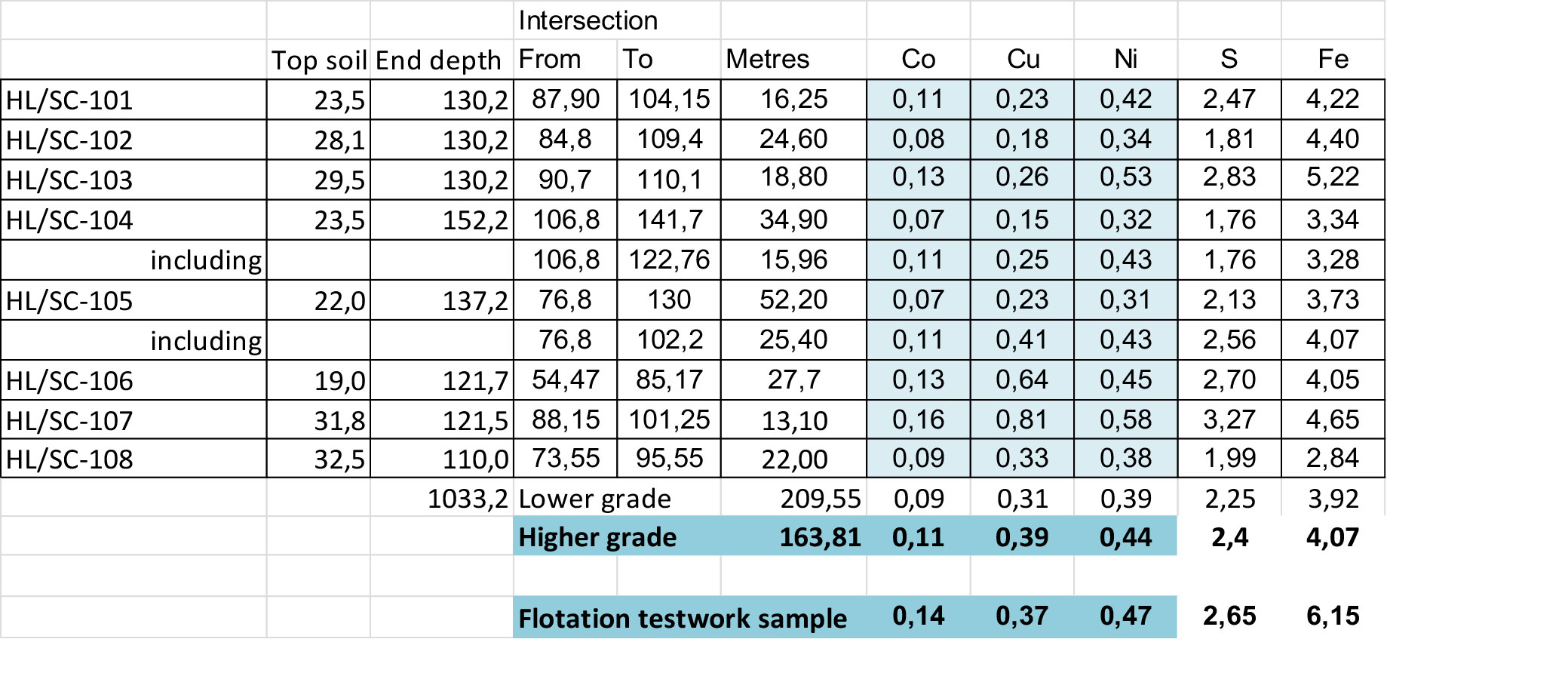 The average grade of the drilling and flotation test work sample correlates very well with the 2008 Feasibility Study grade: 2,22 Mt @ Co 0,10%, Cu 0,32%, Ni 0,38%, S 2,43% and Fe 3,66%.
Outokumpu  15th June 2018
Vesa-Jussi Penttilä
CEO
FinnCobalt